Business loans for SMEs at LoanStreet
LoanStreet helps small business owners who are seeking business financing up to € 1,000,000.

Within 1 minute you know for free whether you can get funding and after this completing your funding application is a piece of cake.
Faster & cheaper
Within 1 minute you know where you stand and after this you send your application for funding to several parties in no time at lower costs.
Ask for help
LoanStreet makes it easy for you as an entrepreneur. Still need help? Easily invite your accountant or consultant to help.
Safe & Encrypted
We use the banking level encryption, which makes using LoanStreet safe and secure for you as an entrepreneur.
The benefits of applying for a business loan through LoanStreet
You know within one minute whether you can get a business loan and where
You can send the funding request directly to 20+ lenders
Many financiers give you a discount on the interest rate and / or the intake charge
You avoid duplicate work because we take the information from your accounting package
You can collaborate online in the application with your accountant, advisor or accountant
No cure no pay

Costs of the business loan application
Using LoanStreet to apply for a loan at several financiers costs € 348,- once with a 'no-funding-money-back-guarantee'. This means that it only costs money if you actually get a business loan.

In addition, we have many lenders that give you a discount on the intake and/or interest charges when you use LoanStreet, so even if you get a loan you will probably earn this € 348,- back in no-time.
_home_testimonials_title_

Margreet van Roemburg
Owner and founder of Herôme
Funding applications were always expensive and time consuming. This belongs to the past with LoanStreet! You can shoot your application to a large group of financiers with one click and with a 'no-funding-money-back-guarantee'.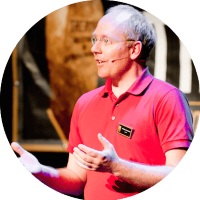 Merien ten Houten
Oprichter ilse.nl en nu.nl
Normally, after doing a funding application you have to wait for weeks in tension and with an uncertain outcome. One of the best parts of LoanStreet is that you already know in advance what your chances are.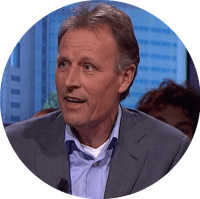 Peter Verhaar
Oprichter Alex Beleggingsbank
The world of SME financing could use some renovation and LoanStreet succeeded in doing that. The wide range of financiers behind LoanStreet is a relief for entrepreneurs.